Links
Numbers Up Horse Show Magnets (www.weekenderfun.com/)
These magnets are amazing!  I will never use anything else!  I never did like using bailing twine at the shows.
Smartpak Apps. (https://www.smartpakequine.com/content/App_LP?d
This site is Smartpaks apps for android and iPhone.
Best CLEARANCES on turnouts and other items – watch these sites often!
www.hitchingposttack.com
www.equestriancollection.com
www.adamshorsesupply.com
www.stitchthisblanket.com
www.championtreats.com
Blanket Wash (www.atsko.com)
Atsko's "Sport Wash", an alternative to Rambo Wash and just as good if not better.  Use 1/3 the recommended amount and rinse, rinse, rinse.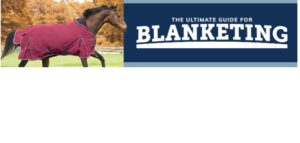 Horse Blankets 101 The ultimate guide for Blanketing and Clipping (by SmartPak)
www.smartpakequine.com