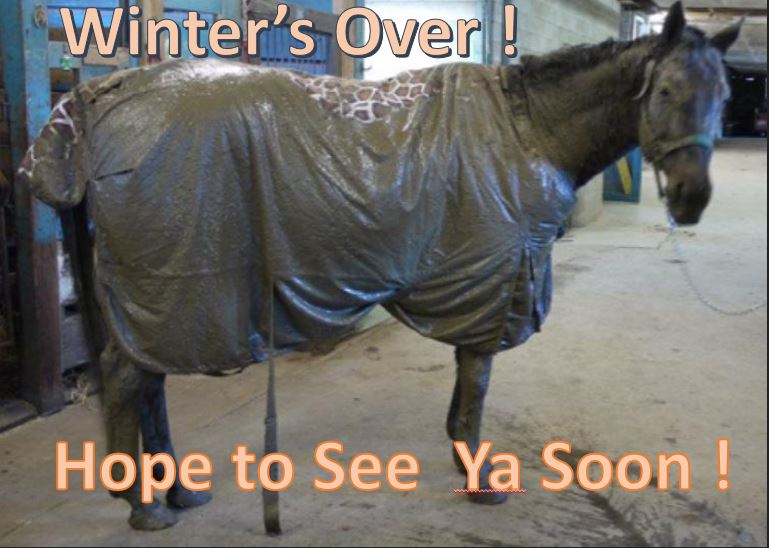 $$ Spring is in Full Swing! $$
*** New! ***
Blanket parts and accessories avaliable on line from Champion Treats! A link has been provided to get to the new items. Use the ACCESSORIES button to the right to see all of the items avaliable as well as treats for your horse!
Links
Numbers Up Horse Show Magnets (www.weekenderfun.com/)
These magnets are amazing!  I will never use anything else!  I never did like using bailiing twine at the shows.
Best CLEARANCES on turnouts and other items – watch these sites often!
www.hitchingposttack.com
www.horseloverz.com
www.equestriancollection.com
www.adamshorsesupply.com
www.stitchthisblanket.com
www.championtreats.com
www.cleananddryhorseblankets.net
Blanket Wash (www.atsko.com)
Atsko's "Sport Wash", an alternative to Rambo Wash and just as good if not better.  Use 1/3 the recommended amount and rinse, rinse, rinse.
Design/Engineering Work(www.bryantdesignsolutionsllc.com)
Quality work, affordable.  Cad Drawings, Field Engineering, Scheduling, Project Management and all types Instrument Controls.