---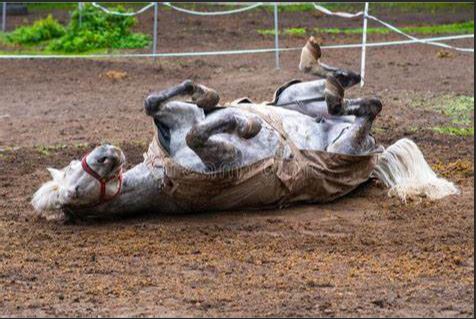 Are you wondering how that new blanket got so dirty so fast?

***Remember those champion treats Your horse will thank you!***

*** No Back-log right now ***
Remember to clean those "Heavy Weight Blankets" before you put them away for next Winter!
Equine T.L.C. located in Adamstown, Maryland, is a full service horse blanket business, and so much more – I look forward to serving you!
Open for order drop-off and pickup 24/7 365!  No appointment necessary. Just bag and tag.
ASK ABOUT BULK CLEANING DISCOUNTS ON 30 OR MORE TURNOUT SHEETS AND BLANKETS!

---

$20
Launder Turnout Sheet (no fill)
$25
Launder Turnout Blanket (with fill)
$25
Launder heavy stable blankets, coolers/liners
$18-$20
Stable sheets, coolers, liners
$4-$10
Launder Neck Piece
$4-$10
Launder Saddle pads, leg wraps, etc.
$20
Waterproof treatment (Equine TLC cleaning only)
$5
Double laundering if necessary
$5-$15
Hair removal from short fleeces and cotton, etc.
$20-$25
Deep fleece hair removal
$10.00
Clear water rinse (Available from Jan.-1-Feb.28 )
Show/Bulk laundry:
$4.00
Saddle pads
$4-$8
Pillow wraps
$3.00
Polo wraps (rolled)
$25.00
Tight package of towels and rags 18″x18″ at lead(washer load is $25)
$20-$25.00
Show Curtains
$15-$25.00
Trunk covers
$2-$5.00
Brushing and trailer boots
$10.00
Water Proof Testing

---

Cleaning and Maintenance

The WASH I use restores and maintains the high performance features of technical fabrics. Helps wickables wick and breathable-waterproof fabrics breathe. Restores loft and effectiveness to down and synthetic insulation. Rinses away completely leaving no residue. Cleans and deodorizes and leaves no scent. Contains no bleach, phosphate, or fabric softener. Safe for all washables and is biodegradable. Helps frequently washed garments last longer and helps preserve factory applied waterproofing.

The Waterproof treatment used is a heavy duty water repellent for fabric and suede. or canvas. Recommended application once a year. Here is a guide for blanketing your horse. Horse Blankets 101 The ultimate guide for Blanketing and Clipping (by SmartPak)
www.smartpakequine.com
The link below is how we test the blankets Waterproof Treatment:
Water Treatment Test

IMPORTANT – If your turnout needs to be cleaned due to a needed repair in the middle of the season, please advise me if I treated your turnout prior. This may save you the cost of having to treat it again before the season ends.

"Waterproofing Winter Turnouts" (PDF) – reprinted by kind permission, Dressage Today, September 2011.
"How Do I Keep My White Saddle Pads White" (PDF) – reprinted by kind permission, Dressage Today, July 2017.
"Get the Most out of your Equipment" (PDF) – reprinted by kind permission, Dressage Today, April 2018.

---

Minor Tack repairs
Full blanket repair services
Other repairs? Just ask, I will try to accommodate your needs.

---

Rambo double locking Velcro closure assembly on chest – $20
Replace the chest Velcro strips that aren't effective – $4 each
Fleece wither pad on the neck of the turnout neck – $6
Tail flap elastic or webbing – keep the T/O on the rump/tail – $3
Add leg straps and rings, or remove them – Starting at $5
Add additional belly straps or tail strap assemblies
Change your check assemblies to a style you like on other turnouts
Would you like to be able to use your neck piece on your blanket and your sheet. Can install Velcro assembly tabs on the turnout neck
Neck rings for your old style Rambo to accommodate the liner with four rings
Add leg strap D-ring assemblies to rear surcingles
---
• Patch Application $1 per inch at widest point
• Lg Chapter Patch $15
• Lg Rocker Patch $10
• Med Chapter Patch $5
• Med Rocker Patch $5
• HOG Renewal Rockers $5
• Open seam to avoid sewing lining to coat $25
Patch Application $1 per inch at widest point
All Patch work done while you wait. Call or text before coming to make sure we are available.
---
Washing Methods || Laundering || Repairs || Customization
---